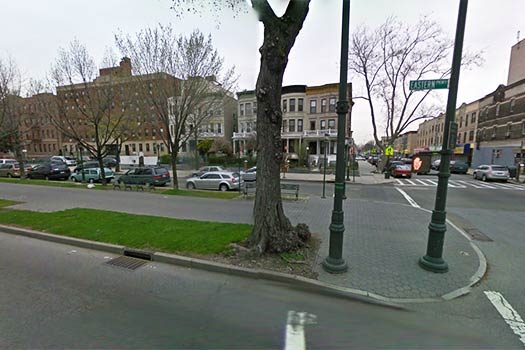 Eastern Parkway near Troy Avenue. Illustration Photo.
An unprovoked assault on a Jewish woman in Crown Heights Sunday evening is being investigated by the NYPD's Hate Crimes Task Force as a possible bias incident.
The NYPD's Hate Crime Task Force are actively investigating an assault on a 20-year-old Jewish woman that took place Sunday, September 25th, in Crown Heights as an anti-Semitic unprovoked attack, JP has learned.
The woman was assaulted by a black male while she was standing on a public sidewalk, and the suspect did not say or ask for anything, leading investigators to believe the attack was a hate crime, police sources said.
The assault took place around 8 p.m. when the woman was standing at the intersection of Eastern Parkway and Troy Avenue with her brother-in-law when the suspect approached her and punched her in the neck. Her brother-in-law called 911 but when police arrived the suspect had already fled east-bound on Eastern Parkway, cops said.
Hatzalah treated the victim at the scene.
Since the suspect did not attempt to take anything from the woman and they were both dressed in traditional Jewish clothing, the NYPD is investigating this as a possible hate crime, NYPD spokesman Detective Ahmed Nasser said.
Police described the suspect as a 6-foot tall, black male in his mid 20s, and was wearing a grey Army t-shirt.