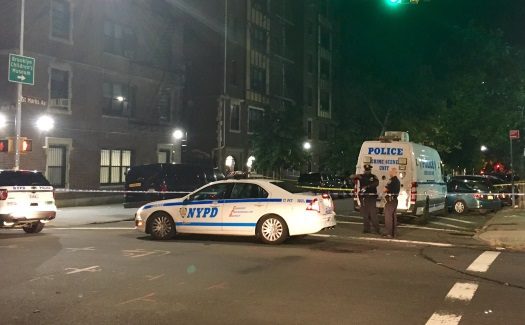 A drive-by shooting left one man dead and two others wounded in Crown Heights. The incident occurred at around 10:30pm Thursday night on Saint Marks Avenue near New York Avenue, about six short blocks away from Monday's West Indian/Labor Day parade route.
Police say the shots were fired from a black car traveling eastbound on St. Marks Ave.
Akaijah Evelyn, 37, was shot in the chest and later died at Kings County Hospital.
Another two men were injured: a 31-year-old man was shot in the thigh and a 36-year-old man was shot in the foot. Both are in stable condition.
Police are investigating the incident. No arrests have yet been made.