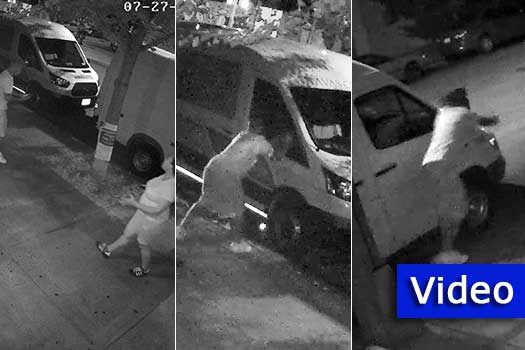 An enraged man went on a vandalism spree, damaging the mirrors on two parked vans, after an apparent argument with a woman on Kingston Avenue.
The incident, which was captured on surveillance video, occurred at around 1:30am on Tuesday night near the intersection of Kingston Avenue and East New York Avenue.
The surveillance video shows a man and a woman in animated conversation moments before the man goes berserk and begins smashing the mirrors of two parked vehicles, as well as punching one of the vehicles and even throwing the damaged mirror at the window.
One of the vehicles was an ambulette van belonging to Ahavas Chesed, a Jewish charity organization. Surprisingly, the vandalism resulted in rather minor damage to the van.