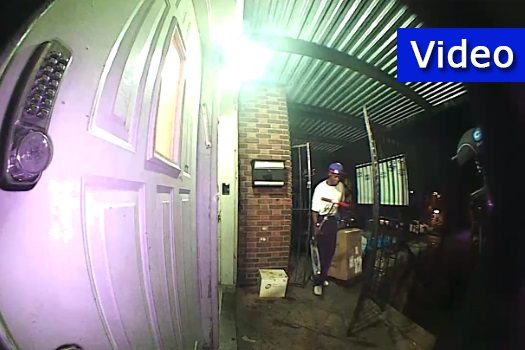 A Crown Heights homeowner sent us this video, captured by a surveillance camera, of a package being stolen off the porch of his Montgomery Street home.
The incident occurred early this morning, June 29, at around 4:40am.
The homeowner told CrownHeights.info that the package contained an expensive portable washing machine with a compatible electrical plug that was intended for use in Israel.