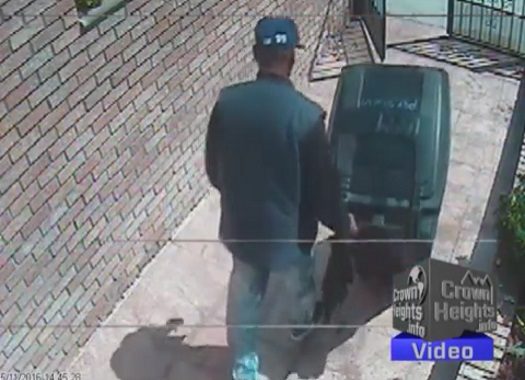 A thief entered the driveway of Crown Heights home and stole a package that had been left there by delivery personnel. The thief then placed the package in an expensive garbage bin and walked off the property in broad daylight.
The incident occurred yesterday, Wednesday, May 11th at around 2:30 in the afternoon. The home is located on President Street between Albany and Troy Avenues.
The perpetrator does not appear to be the same suspect involved in the high profile incident one month ago, in which packages were stolen from several residents of the same building.