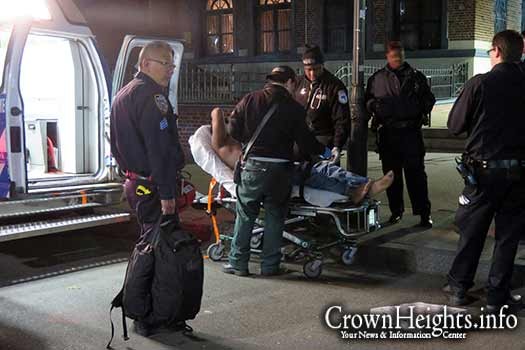 A man was stabbed in the back inside an Eastern Parkway apartment building after getting into an argument with a "friend." The assailant was apprehended at the scene, and the victim was taken to a nearby hospital.
The incident occurred at around 1:15am inside of 576 Eastern Parkway, a large apartment building near New York Avenue, when the victim got into an argument with a "friend," who slashed the victim across the back and fled.
EMS treated the victim and transported him to a nearby hospital, where he was listed in stable condition.
Police apprehended and arrested the assailant, who was identified as 27-year-old Everton Cunninham. He was charged with assault and criminal possession of a weapon.
Photos by Aaron Berger