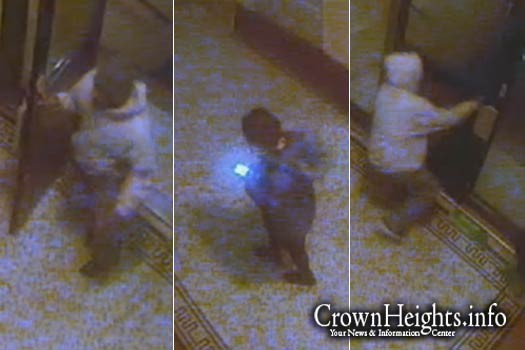 Last night, Motzei Shabbos, at around midnight, a young Jewish woman was brutally assaulted and mugged in the lobby of her apartment building.
The incident occurred at around 12:00am in the lobby of 1625 President Street, located on the corner of Schenectady Avenue.
The victim, a Jewish woman in her twenties, was followed into her building by an African-American man, who went up behind her, grabbed her by the neck, and demanded her phone and then demanded money.
The assailant choked the woman, and threatened to kill her if she didn't immediately comply.
The woman gave up her phone and a $5 bill she had in her pocket, and the assailant fled the scene.
In a conversation with law enforcement following the attack, the woman said that she was in fear for her life.
Shomrim and police searched the area for the perpetrator, but he remains at large at this time and an investigation is ongoing.