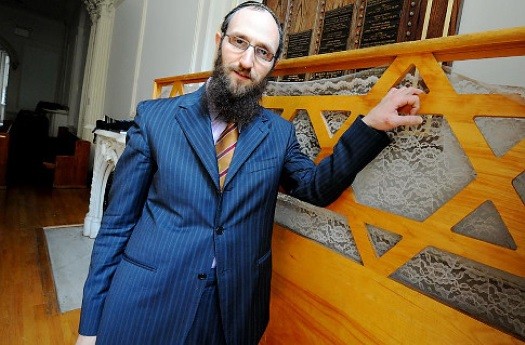 Brooklyn Heights Shliach Assaulted by Teens
Rabbi Aaron Raskin, Chabad Shliach in Brooklyn Heights, says he is lucky to get away unscathed after a group of teenagers assaulted and tried to rob him.
The incident occurred Sunday night on the corner of Hicks and Joralemon streets in Downtown Brooklyn. Rabbi Raskin was walking home and talking on the phone when one of the assailants smacked the phone from his hand. He looked up to see a group of teens laughing before they took off.
Rabbi Raskin found his phone on the ground and called 911. Police caught up with the teens and arrested one 15-year-old, who was charged with grand larceny.