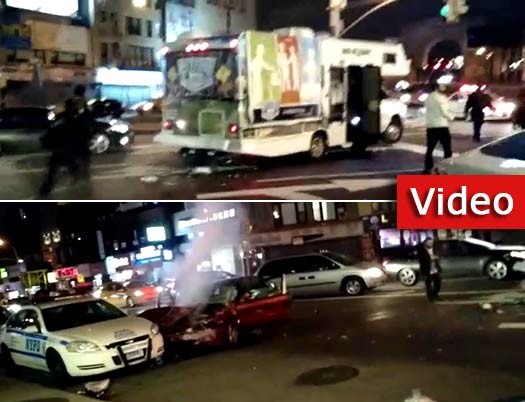 A suspected drunk driver slammed into a Mitzvah Tank and a parked police car late Wednesday evening after coming off the Manhattan Bridge in Chinatown.
The driver, who is suspected of driving while under the influence, was taken into custody.
The driver was coming from Brooklyn into Lower Manhattan and instead of turning, crashed right into the median and then flew into trees, a street sign, parked cars, and ended up slamming into a NYPD Auxiliary police car right outside the 5th Precinct.
The driver and another person suffered injuries.