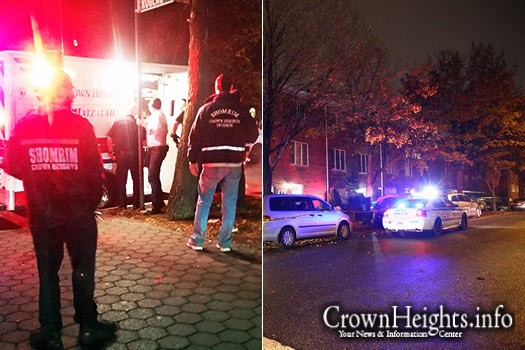 Police Increase Presence in Response to Attacks
An increased presence of police around Crown Heights led many residents to question whether it is in response to a threat to the Jewish community or the neighborhood. The 71st Precinct's Community Affairs Unit released a statement of reassurance that this is not the case.
Last week on Tuesday evening, November 3rd, a Hatzalah volunteer was stabbed on Eastern Parkway while out for a jog. This came just a day before the opening of the International Kinus Hashluchim, and police responded with many additional police officers and vehicles for increased presence.
"There is no threat or Intel on the Jewish community at this time. We are just being extra visible after the [Eastern Parkway] stabbing to reassure the community is safe" the statement read.
The increased presence can be seen around neighborhood synagogues and schools, where marked patrol vehicles are stationed with the emergency lights flashing.
Two additional incidents increased the sense of fear when a Jewish man was punched while on his way to Shul on Wednesday, the morning following the stabbing. The perpetrator was apprehended at the scene, and police said that it had no connection to the stabbing the night before.
Another stabbing occurred on Empire Boulevard on Thursday evening. Police believe that the victim knew his assailant and the attack followed a dispute.
There is no word on how long this additional police presence will continue in the neighborhood.