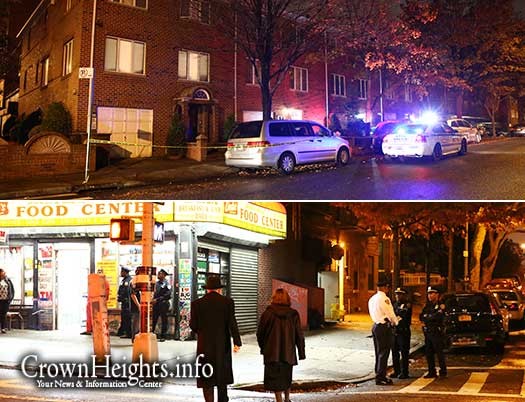 A man was rushed to the hospital after suffering multiple stab and slash wounds on a Crown Heights street. Striking more fear in a neighborhood already on edge following a string of recent attacks.
Police sources say that the victim was traveling with another man in a car on Empire Boulevard when the two got into an argument. One man pulled a knife and stabbed the other multiple times.
The victim then got out of the car and fled up Albany Avenue, then turned down Montgomery Street where he entered a bodega on the corner of Troy Avenue and asked for help.
Police were called and an ambulance rushed the victim to a nearby hospital.
A worker in the bodega told CrownHeights.info that the victim, a black man in his 20's, came into his store bleeding from stab wounds to his arm and stomach. "He was bleeding all over, so I sat him down and called an ambulance" he said.
The victim was listed in stable condition and is expected to survive.
Police say that the attacker is believed to be a Black man in his 20's and that he knew the victim.
This is the latest incident in a string of attacks which began Tuesday night when a Hatzalah volunteer was stabbed on Eastern Parkway, then another incident on Wednesday morning where a 49-year-old Jewish man was attacked on Albany Avenue – that suspect was apprehended, while the assailant who attacked the Hatzalah volunteer remains at large.