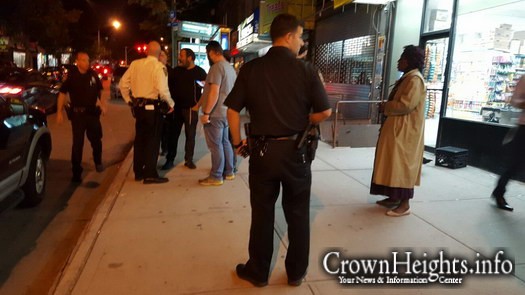 A woman was arrested after she was caught stealing from a Kingston Avenue grocery store Wednesday evening.
The incident occurred inside of the Kol Tov Grocery store on Kingston Avenue and Montgomery Street at around 8:00pm. The suspect, a woman in her 50s, walked around the store and picked up two items, then hid a third item – a box of large Shabbos candles – underneath her clothes.
A sharp-eyed store manager spotted the theft on the store's surveillance cameras and immediately called Shomrim, who in turn called 911.
In an attempt to hide her theft, the suspect paid for two of the items before walking out.
A large number of Shomrim volunteers arrived at the scene and waited for the suspect to leave. Once she did, they kept her busy until police arrived. She was taken into custody and arrested for petit larceny.