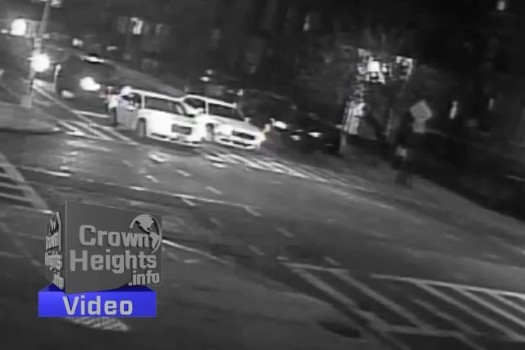 A drive-by shooting on the corner of Empire Blvd. and Albany Ave. shortly after Shabbos ended, which shook area residents, was captured on surveillance video.
After many community members contacted CrownHeights.info for information about the shooting, we obtained surveillance footage of the incident, which took place on Motzei Shabbos, May 9th.
The footage shows two cars pull up alongside each other on Empire Blvd. at the Albany Ave. intersection. Several shots were fired from one of the vehicles into the other, which then fled westbound down Empire Blvd.
Several pedestrians were on the street at the time of the incident, including a young Jewish girl who passed in front of the cars right before the shooting took place. Thankfully, no one outside the vehicles was injured in the incident.
The condition of the shooting victim is unknown to us at this time. NYPD detectives are investigating the incident.