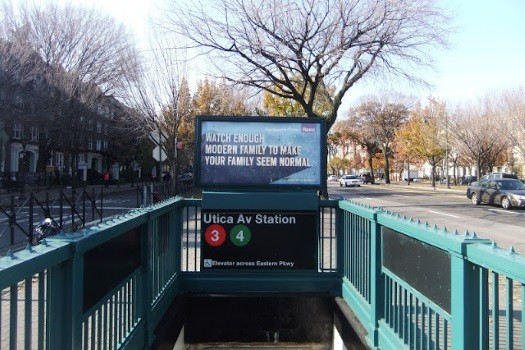 A New York police officer was taken to hospital with minor injuries after being sucker-punched by a young man he tried to arrest Sunday evening at the Utica Ave. subway station in Crown Heights, police said.
The NYPD transit officer attempted to arrest the man at the Utica Avenue and Eastern Parkway train station. After jumping around between the trains, the officer tried cuffing him up, but he resisted arrest and sucker-punched the cop in the face.
The officer was transported to Methodist Hospital, where he was treated and released.
Police sources said the suspect left behind strong evidence, such as his phone and jacket, which may lead to his arrest.