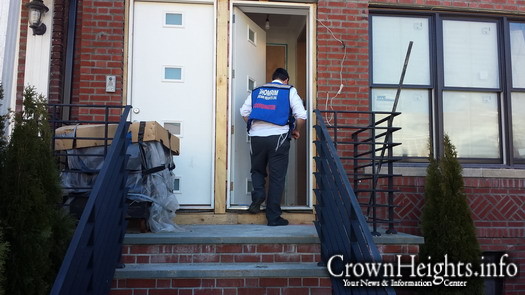 This afternoon, at around 12:30pm, a Jewish-owned home on President Street between Schenectady and Utica Avenues was robbed at gunpoint by three African-American men who knocked at the door.
At home at the time were a number of construction workers doing renovations on the property. Since they were expecting a plumber, they opened the door without asking who was there.
The three men pointed a gun at the workers and robbed them of all their valuables, including wallets and cell phones.
Gadi Hershkop, coordinator of the Crown Heights Shomrim, said that this incident is a stark reminder of why it is so important to never open the front door of your home unless you know who is there.
This incident follows a drive-by shooting that occurred last night on the corner of Albany and East New York Aves., right outside Lefferts Park. A young African-American male was struck by the bullets and taken by ambulance to Kings County Hospital. His condition is unknown to us at this time.