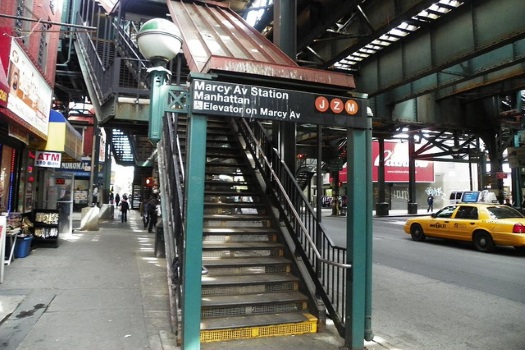 The attack of a Chasidic man in a Brooklyn subway station is being investigated as a hate crime by the NYPD.
A 53 year old Chasidic man was waiting on the southbound platform at the J-M-Z Marcy Avenue station at approximately 3:55 PM yesterday afternoon, when a verbal dispute erupted between the men and a group of three teens.
The argument escalated into a physical assault when the victim was struck by one teen several times with an umbrella and punched by another.
Several anti-Semitic statements were reportedly made during the incident with one teen reportedly saying "Why are you looking at me, you dirty Jew?"
The victim complained of neck and back pain but his injuries were classified as not serious by the NYPD.
The suspects are described as being male, African-American, of average height and weight.
The incident is being investigated by the NYPD's Hate Crimes Task Force.