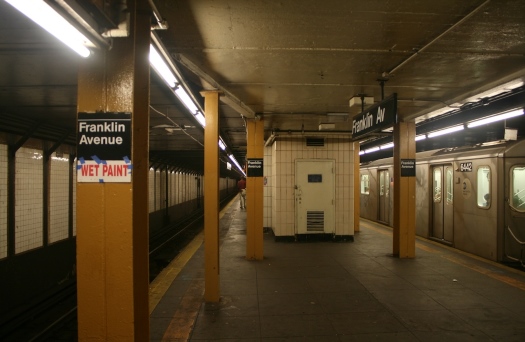 On Thursday, November 6, at around 7:15pm, two teenagers standing on the 2/3 subway platform at the Franklin Avenue station in Crown Heights were approached by a group of nine suspects who demanded they hand over their property.
The suspects shoved the victims to the ground and repeatedly punched and kicked them, police said. Two suspects reportedly struck the victims with wooden canes while others attempted to take one of the victim's sneakers.
The two victims fought off the assailants, finding safety in an approaching train and got off at the Utica Avenue station.