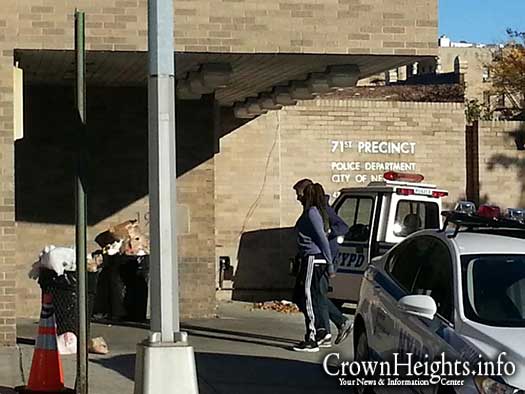 A suspected thief was arrested after attempting to 'sell back' a stolen iPhone to its owner. Collaboration between the victim, Shomrim and the NYPD led to the recovery of the phone and the victim's money.
The incident began on Motzai Shabbos on Union Street and Rogers Avenue. A number of people attending an event in a small hall discovered that a few cell phones, a purse and some passports were stolen. Police were called a report was filed.
One of the phones, an iPhone, had the 'find my phone' app and the owner's husband locked the phone and sent a message that he would give a reward if it was returned. He included a phone number to call him back at, and the following morning he received a call from a woman demanding $500 for the return of the phone 'that she found on the street'.
After negotiating the woman down to $150 they arranged to meet on Albany Avenue and Eastern Parkway – and he immediately called Shomrim to help secure the phones return.
Shomrim in turn got in touch with the police and together arranged to intercept the suspect as the 'transaction' was being conducted. While waiting on Albany Avenue the husband received a call informing him that they would meet him inside of the Kingston Avenue subway station.
A number of uniformed officers waited outside the station with two Shomrim volunteers, while a group of plain-clothed 'anti-crime' officers went into the station with the husband and a number of Shomrim volunteers.
The woman arrived on a Manhattan-bound number 3 train, and once the exchange was made she was immediately taken into custody without incident.
The phone and the money was recovered and returned to the owner.
Both the victim and Shomrim thanked the police's vigilance and going above and beyond in apprehending the suspect, who was being held on a slew of charges ranging from possession of stolen property, to trespassing.