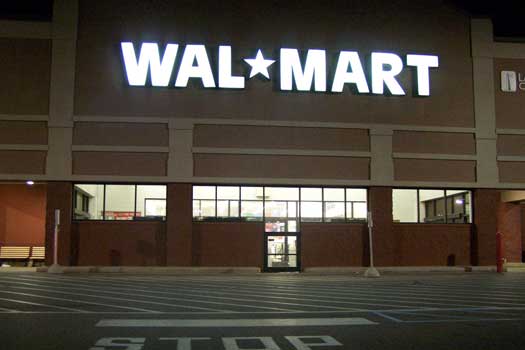 Jewish Women Robbed Near Monticello Wal-Mart
Two Jewish women were walking to the Monticello Wal-Mart from their nearby bungalow colony when they were robbed at gunpoint.
From Yeshiva World News:
Sullivan County Undersheriff Eric Chaboty tells YWN Catskills, that two Orthodox women were walking on Anawana Lake Road near Walmart around 10:30PM, when they heard a noise behind them. Before they were able to turn around, one of them felt someone grabbing her pocketbook. They then witnessed a female perpetrator armed with a gun, and struggling to get the pocketbook.
In the struggle, the gun fell to the floor, and the perpetrator fled on foot towards WalMart, where she was seen getting into a small car.
Thankfully, no one was hurt – including their children who were walking with them at the time – and nothing was stolen.
The Sheriff Department responded along with Catskills Hatzolah. Chaboty tells YWN Catskills that the gun used is a pellet gun.
Deputies are investigating the incident, and are looking for a white female with brown hair and a ponytail, wearing a blue jacket with a zipper on the front.
If you have any further information that can assist this investigation, please contact the Sullivan County Sheriff Department.
This same Wal-Mart was the scene of the beating of three Lubavitcher Bochurim back in 2008.