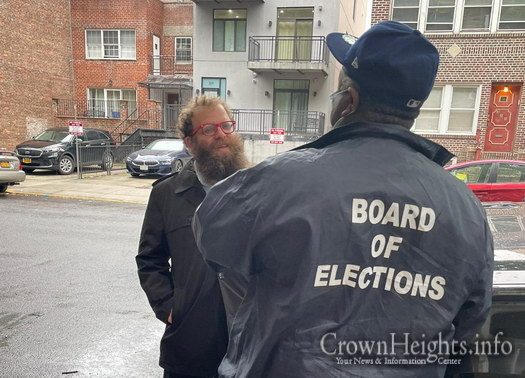 Help Protect Our Right to Vote
In the last election many people of Crown Heights complained about there being no Jewish Poll Workers at the sites where members of the community vote. We would like to change that with your help
There are currently multiple Poll Worker positions available for the upcoming election in November. Once you become a certified Poll Worker, you can serve as a Poll Worker for all future elections as well. Being a Poll Worker will help to oversee the poll sites in our community, and ensure every registered voter is able to vote.
Positions Available:
· Interpreter
· Election Inspector
· 17-Year-olds can apply as well
Click here to see the positions available. https://vote.nyc/page/poll-worker-positions#p4
Click here to apply for the jobs. https://nyc.electiondayworker.com/r/2018
We ask everyone that applies for the job to please email Anashvoting@gmail.com, and to let us know. We will do everything in our power to have those certified as Poll Workers stationed at our neighborhood polling sites.
United Crown Heights