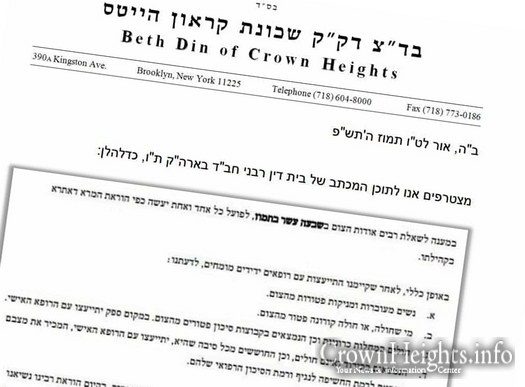 by CrownHeights.info
In a letter signed by Rabbi Osdoba and Rabbi Braun, the Badatz of Crown Heights published a letter outlining who must fast on Shiva Asar B'Tammuz this Thursday, and who is not required to.
The Badatz's letter cites the letter published by the Chabad Beis Din of Eretz Yisroel, in which they write that pregnant or nursing woman, as well as anyone sick or in danger due to the Coronavirus is exempt from the fast. The letter also noted that if there is any question regarding danger, a doctor should be consulted.
The Badatz of Crown Heights then highlighted that those that are healthy are obligated to fast.
Want to receive live updates and Breaking News for Crown Heights and the Chabad world directly to your Whatsapp? Sign up for CrownHeights.info's whatsapp updates.
Simply save our number 718-285-8000 to your contacts and send us a message.
See the full letter below: