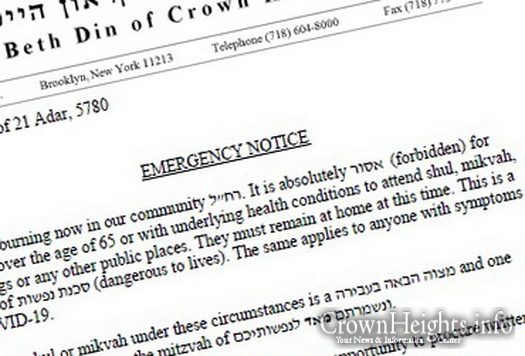 by CrownHeights.info
The Rabbonim of Crown Heights have released an emergency notice declaring that anyone over the age of 65 may not venture out in public.
The Rabbonim made clear that it was an issue of "Sakanas Nefashos."
They also extended the ruling to those with symptoms of the illness, banning them from visiting shuls, mikvahs and weddings.
The COVID-19 virus has begun to take its toll on Crown Heights's elderly, with a growing number coming down with symptoms and too many being admitted to the hospital in Critical Condition.