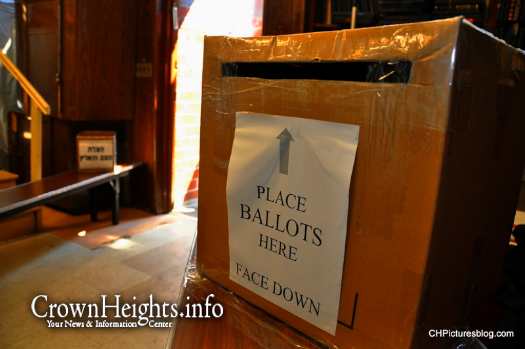 The Crown Heights Jewish Community Council will hold elections for the first time in eight years. The news was released in a letter sent to the Rabonim of Crown Heights, and signed by Executive Director Eli Cohen.
by CrownHeights.info
Following eight years without elections for Crown Heights public office, a letter was sent to the Rabonim of Crown Heights requesting their assistance in the oversight of an election for positions in the Crown Heights Community Council.
The last failed attempt at elections was in 2016, and at the time was was due to the lack of "Netzigim," or representatives from shuls of Crown Heights to form an election committee.
To bypass this hurdle, Zaki Tamir asks three Rabonim of Crown Heights, Rabbi Osdoba, Rabbi Schwei, and Rabbi Braun to each elect two members to the election committee.
The letter sets 23 Adar I 5779 – February 28, 2019, as the requested deadline so as the elections could move forward smoothly.