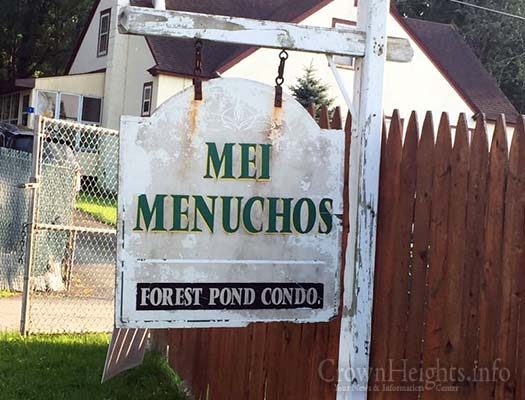 Election results from a vote held in the Mei Menuchos bungalow colony in S. Fallsburg, NY, were unprecedented, with the new board now comprised entirely of women. A Crown Heights Rabbi objected to women serving on the board, only to backtrack later and permit it.
On Motzai Shabbos, bungalow owners in the Mei Menuchos colony in the Catskill Mountains held elections for replacements to their three-member board of directors.
Vying for the positions was a bloc of three men, opposite a bloc of three woman.
When the final votes were tallied, the three women, Mrs. Esther Caplan, Mrs. Chanie Levy and Mrs. Ahuva Fogelman, won with 53% of the vote.
This victory is unprecedented, in that the new board will be made up exclusively of women. Other bungalow colonies have had mixed boards with both men and women, but never a board comprised solely of women.
Before the elections, word was going around Mei Menuchos that Rabbi Yaacov Schwei, a Crown Heights Rov, had weighed in that woman should not be allowed to serve on the board of a colony. The Rabbi indicated that certain types of public service were forbidden for woman to serve in.
At the elections themselves, Mrs. Sara Donin, a homeowner and the general bookkeeper of the colony, announced that she had spoken with Rabbi Schwei and that he said that women can in fact serve on the board, but that a man needs to serve as president – if only in title alone.
Attempts to reach Rabbi Schwei for independent clarification of his remarks were unsuccessful, and messages left were not returned by the time of publication.