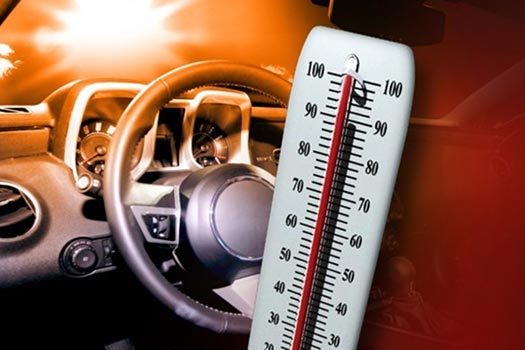 A six-month-old infant has been hospitalized after being left in a hot car for a duration of time. The child, who was visiting grandparents in Kfar Chabad, Israel, was visiting from the United States.
The incident occurred today, Wednesday, at around 2:40pm local time, the infant was visiting with his parents from the United States. They had stopped in Kfar Chabad and were visiting the child's grandparents when he was forgotten in the car for approximately 30 minutes.
"When I arrived at the scene I observed a small child outside the vehicle" said Ariel Chadad, a Magen David Adom paramedic, "I was told that he was inside a locked vehicle for approximately 30 minutes. He was conscious and crying, with signs of heat stroke. We gave him initial medical care at the scene then we took him to the hospital in stable condition."
At the hospital doctors said his conditioned worsened and is currently listed in moderate condition.
Israeli police have issued the following statement "we received notification of an incident where a child was left in a vehicle in a neighborhood in central Israel. Medical personal evacuated the child to the Asaf Harofeh hospital and is in moderate condition. The circumstances surrounding this incident is currently being investigated."