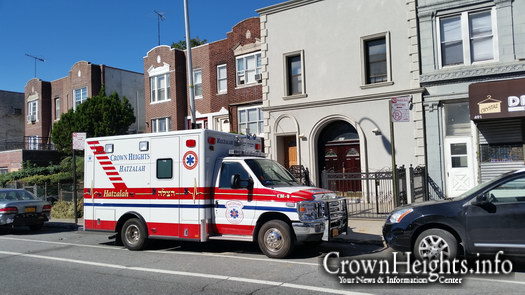 Thousands Raised for Hatzalah in Shabbos Pledge Campaign
Billed as a 'no frills' fundraising campaign, thousands of dollars were raised this past "Shabbos Hatzalah" in Shuls all over Crown Heights through special appeals.
Thanks to a recent expansion of the boundaries of Crown Heights' Jewish Community, coupled with the overall cost of running an organization such as Hatzalah, a Shabbos pledge drive was held in nearly every Shul in Crown Heights.
"We have received a lot of support and the campaign was met with much enthusiasm," said Mendy Gorodetsky, a coordinator of Crown Heights Hatzalah.
Tens of thousands were successfully raised, with reports that pledges in some Shuls were in excess of $10,000, while many others contributed in the thousands.
The money raised goes directly to Hatzalah operations and with the recent expansion of Jewish community, with some families moving beyond Utica Avenue and Kings County Hospital, Hatzalah has had to add volunteers along with additional equipment and a new ambulance.
Naturally, all this growth and expansion comes at an increased financial cost. Every new EMT costs in excess of $3,000 in equipment alone. Equipment for a paramedic costs tens of thousands of dollars, with a heart monitor, an essential paramedic tool, costing approximately $22,000.
A new fully-equipped ambulance costs around a quarter of a million dollars, and a new CPR machine costs about $15,000. All this is just the cost of purchasing equipment. There are also the running costs – gas, maintenance, insurance for the vehicles, continued training for the members, and the constant need to replace used and expired medications and equipment.
Those who made pledges are kindly reminded that they can honor those pledges by visiting the Hatzalah website and filling out the donation form, or by Clicking Here.