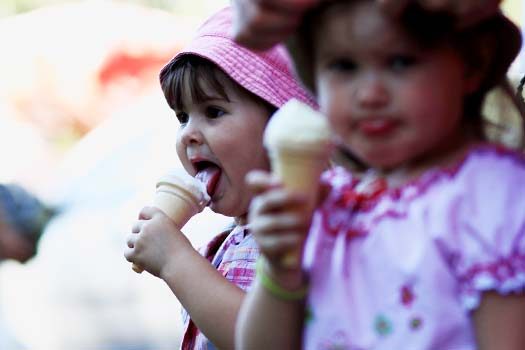 Illustration Photo.
A Crown Heights mother intervened when she observed a non-Jewish babysitter try and buy non-kosher ice cream for three Jewish children in her care.
In a voice memo that has since gone viral, Mrs. Dini Avichzer, a Crown Heights mother, described a scene she watched unfold as she waited in the checkout line at Family Dollar.
"I was standing in line and there was a baby sitter [who was] not Jewish, and she had three ice cream cones that she was ready to pay for, and the children she was babysitting for were Jewish children and I just decided to mix in.
"I picked up the ice cream form the counter and I looked at it and I told her 'it's not kosher, you can't buy it for these children, you need to go to a kosher store', and she said 'oh? Kosher store?' and I said yes, you need to go to a kosher store.
"she was nice enough to put it back and explained to the kids that it was not kosher, I then took her outside and showed her the market place and told her thats a kosher store you can buy ice cream for the kids there."
She concluded her message with a word of caution, saying "so just a heads up if your children are with a baby sitter, there is never too much caution. This didn't happen years ago this happened earlier this afternoon and it happened to me and I am still a little shaken up from the incident.
"It was hashgocha protis [divine providence] that I was in the right place at the right time and that I had the chutzpah to actually mix in to someone else's business and say what had to be said."