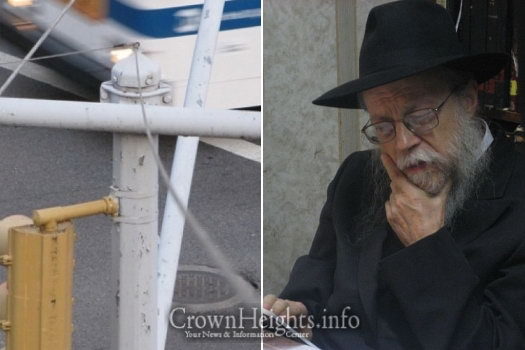 Rabbi Osdoba: I Staunchly Oppose Crown Heights Eruv
In response to public chatter that he might support the idea of Crown Heights Eruv – if done properly, based on a letter he wrote in which he said that any Eruv built in Crown Heights would have to conform to strict Halachic standards,  Rabbi Avrohom Osdoba has come out with a new letter today clarifying his position – that he is unequivocally opposed to an Eruv being erected in Crown Heights, and that there is no possible way to do so in accordance with Halacha.
The recent storm of controversy regarding an Eruv in Crown Heights follows the launch of a fundraising campaign by a group that aims to build one, and has reportedly already obtained the necessary permits and begun construction on the project.
The letter was published today by the office of the Badatz, and released in both Hebew and English.
[pdf-embedder url="http://crownheights.info/assets/2016/05/eruv-eng..pdf"]
[pdf-embedder url="http://crownheights.info/assets/2016/05/eruv-heb3..pdf"]
On the same subject, the librarian of Agudas Chasidei Chabad, Rabbi Sholom Dovber Levin, published a Kuntres which explores the subject of an Eruv in Crown Heights at great length, according to the Halachic rulings of the Alter Rebbe. The Kuntres as well as been published in both Hebrew and English.
[pdf-embedder url="http://crownheights.info/assets/2016/05/eruv-levin-kuntres-english-opt.pdf"]
[pdf-embedder url="http://crownheights.info/assets/2016/05/eruv-levin-kuntres-hebrew-opt.pdf"]