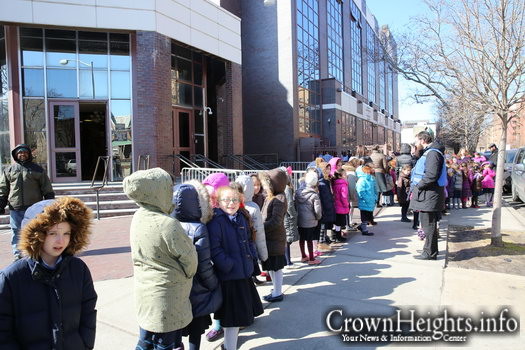 Beis Rivka Students. Illustration Photo.
Parents of students in Beis Rivkah Elementary School were left to fear for their children's safety after irresponsible rumors and social media hysterics lead some to believe that the school was on 'lockdown'. School administration said "there was never any concern for the safety of our students, it was just a misunderstanding."
Wednesday evening, during a special program for students in the older grades a medical incident with a student which was closely followed by a misunderstand between a parent and a teacher lead some to take to social media and sow fear and hysteria.
"A parent had a misunderstanding with a teacher and everything was straightened out and is fine" said Rabbi Benji Stock, the school administrator.
Shomrim was called to the scene and quickly resolved the misunderstanding, while earlier Hatzalah was on scene to treat one of the students who required medical attention. Both incidents were unrelated.
"At no point was the school in "lockdown" or was there any threat to the safety of the students" said a Shomrim volunteer.