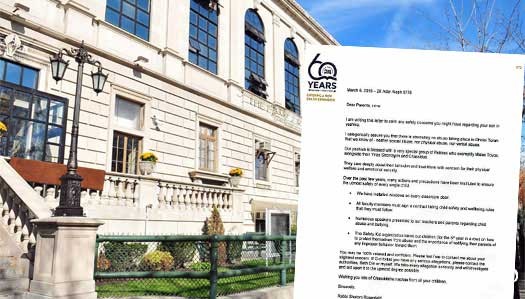 In light of a recent article that appeared in the mainstream media, in which Oholei Torah is accused of harboring child abusers, the administration of the Crown Heights boys' school sent a letter to all parents assuring them unequivocally that there are no abuse of any kind in the school.
The letter was sent out today, March 8th by the school's administrator, Rabbi Sholom Rosenfeld.
In the letter, he also lists a number of initiatives the school has taken upon itself to ensure the children's safety, including windows on each door, and training for both teachers and students.