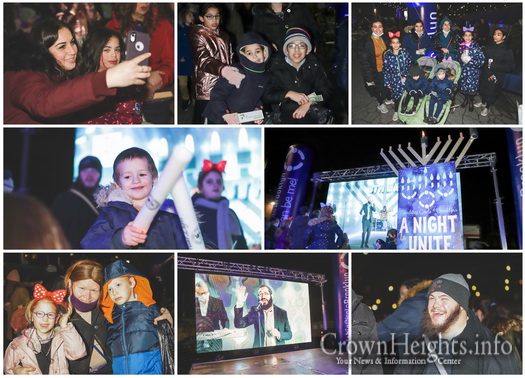 The Friendship Circle of Brooklyn hosted its annual Chanukah celebration for children and young adults with special needs and their families. Over 500 men, women and children got together for an evening of song, dance and tradition.
This years outdoor Menorah Lighting featured a roaming entertainers and a performance by the 8th Day Band!
Truly a memorable experience!
Special thanks to our incredible donors and volunteers, without whom the event would not have been possible.
Video by: 321 Motion