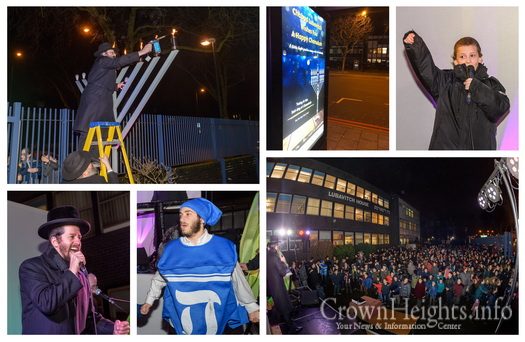 Lubavitch House of London has had a large electric Menorah on display for about 40 years; this year for the first time they had a genuine lighting with a brocho.
The crowd of over 800 people were entertained by Jewish singer Shloime Gertner. For many of the local community, it was their first time attending a public Menorah lighting.
The Menorah was lit by Rov of the local anash community Dayan LY Raskin.
Organizers Rabbi and Mrs. Sholem Ber Sudak were very pleased with the turnout, the atmosphere at the event and the impact it had on all those who attended or followed it on social media.
Despite the weather forecast for a wet afternoon the rain stopped just in time to set up the event and started again as soon as the event was over.