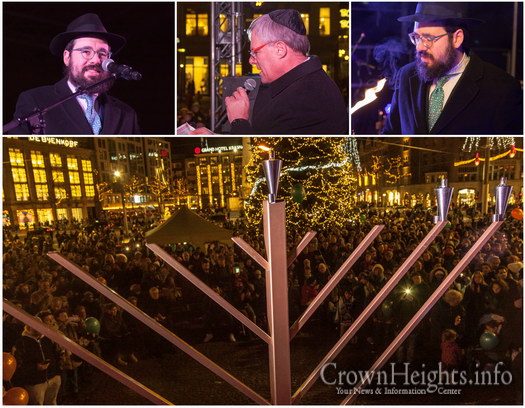 Hundreds attended the great Menorah lighting in front of the Amsterdam Royal Palace in Dam Square.
The event was organized by shliach Rabbi Menachem Evers and attended by the vice mayor of Amsterdam, Simone Kukenheim, and the Israeli Ambassador to the Netherlands Naor Gilon.
A group of bochrim joined the event from Yeshivas Tomchei Temimim Brunoy, who made the event lebbedik.
photos by Dirk Spits