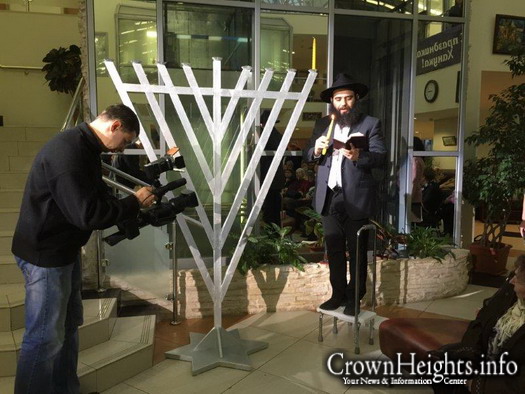 Rabbi Ovadia Isakov, Shliach to Dagestan, a region in southern Russia bordering Chechnya, who was shot in the chest by a Muslim attacker about a year and half ago and made a miraculous recovery, was honored with the lighting of the first Menorah candle at the Merkaz HaChessed in Moscow.
Hundreds of elderly Jews attended the ceremony, and a children's choir comprised of students from the local Cheder sang joyful Chanukah songs.
At the conclusion of the ceremony, doughnuts, latkes and other refreshments were served.