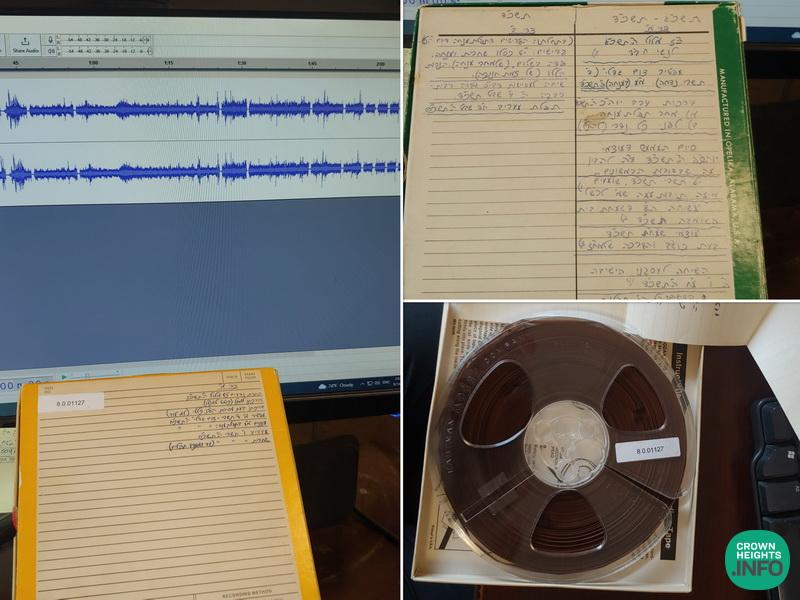 Unprecedented Find: Audio Recordings of One Hundred Events of the Rebbe Discovered and Published
At the beginning of the month of festivals, always a time of rich interactions with the Rebbe, JEM's Ashreinu audio team is proud to announce that it is presently in the final stages of preparing audio recordings of over 100 events of the Rebbe from the 5720s (1960s) for publication. Among these recordings, dozens of events have never previously been published — many of which were never even known to have been recorded.
Listen to the first selection of Tishrei audio here.
The significance of this new, soon-to-be published audio collection cannot be overstated. In addition to being from a lesser-recorded time period, these recordings stand out due to the unique events they capture. While JEM's Ashreinu project has restored and published almost every Farbrengen from the 50s and 60s, this audio collection captures other special moments with the Rebbe.
Erev Yom Kippur Brachos to Anash and the Bochurim. Addresses to groups of students and communal leaders. Kos Shel Bracha distributions, many capturing the Rebbe leading the singing or a short Sicha. The Rebbe leading Tefillos on Yud Shevat or Vov Tishrei, and reciting Kaddish for relatives on other dates. Brachos over the Torah on ordinary Mondays and Thursdays. Private audiences in the Rebbe's room. Conversations with individuals following tefillos.
Explore and experience the first selections of new audio from the month of Tishrei, now available to browse here. Updates will follow at the same link.
All of these new releases are from the years 5722 – 5729 (1961-1969), primarily recorded by Rabbi Sholom Yisroel Hodakov.
The restoration and publication of this audio has been made possible by the extensive efforts of Rabbi Berel Grossbaum of the Ashreinu team. Special thanks to Rabbi Zalman Wilhelm for his efforts in the ongoing restoration process.
Take part in the restoration efforts of the year 5749 now underway. Please consider dedicating an event at https://restore.ashreinu.app/