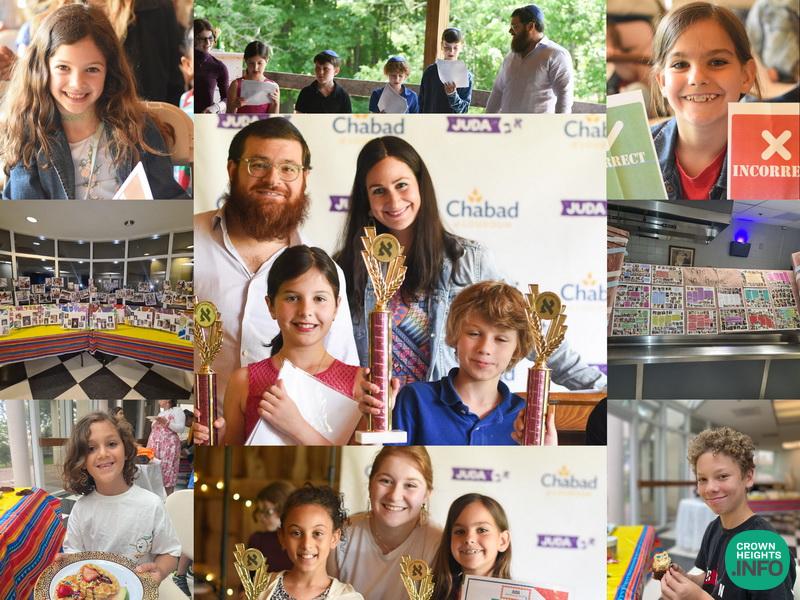 Innovative "Who I Am" Program Redefines Hebrew School Graduation Experience Worldwide
As the weather heats up and summer fever sets in, Hebrew Schools around the world are busy wrapping up the school year with graduation ceremonies. For the hundreds of Chabad Hebrew Schools in the CKids global network, the commencement event is being taken to an entirely new level with CKids' new "Who I Am" end-of-year ceremony program.
Based on CKids' "The Story of My Life" Bereishis curriculum, this interactive graduation event is helping thousands of children share with their parents, families, and communities the wealth of Torah knowledge and Jewish wisdom that the children absorbed this year.
"The Rebbe envisioned graduations not as an end but as catalysts for growth," said Rabbi Moshe Kotlarsky, Vice-Chairman of Merkos L'inyonei Chinuch. "This end-of-year program not only impacts the children, it includes the entire family as well. Empowering everyone to embrace their heritage, creating a ripple effect of inspiration that resonates globally."
The program includes musical presentations with custom-written songs about their learning, a parent-child game show to display the children's Torah knowledge, shared reflections from parents and students, and a beautiful art gallery exhibiting the meaningful lessons the children absorbed throughout the year.
The particular emphasis on parent involvement throughout the program is very intentional.
"Our goal at CKids Hebrew School is to serve the entire family's Jewish journey," says Chaya Zirkind, managing director of CKids Hebrew School at Merkos 302. "Graduation is a time when the parents and grandparents come together, and it's a powerful opportunity to inspire them with the children's excitement for Torah and Yiddishkeit. The graduation program is intentionally put together to show the families how much their kids have grown and inspire them to continue their own Jewish experiences."
As with all of CKids' offerings, the program was custom-designed to suit Chabad House communities, made flexible to suit smaller and larger Hebrew School groups, and contained the complete A-Z of materials, with guides, graphics, lyrics, speeches, professionally recorded videos, and more. But most importantly, as Mrs. Nechama Diskin of Chabad of Pacific Palisades, CA, shared, the program truly showcased the depth of the knowledge the children gained over the year.

"What's special about this graduation is that it gives us the tools to showcase what the kids have learned over the year with the CKids curriculum," said Mrs. Diskin. "Kids and parents alike get to see all the great lessons they've learned and feel happy to be part of this community, and most importantly, want to continue the kids' Jewish education for the future."
Shlucha Mrs. Mushky Adler, of Chabad of Pinellas County, FL, emphasized the impact of the holistic experience in the "Who I Am" program. "The kids were on a high after the graduation! The parents really liked it and felt really proud of their kids," said Mrs. Adler. "Everything was so cohesive, with the curriculum tied in beautifully from the theme to the songs to the graphics and posters to hang up. I try to use as many CKids programs as I can because it's always good stuff, it's creative, it looks professional, and I'm able to pull things off that I could never do on my own."
CKids' "Who I Am" graduation program is being used across North America, in the UK, and as far east as Thailand. And while the goal is to inspire the parents and kids, they're not the only ones moved by the experience. As Shlucha Mrs. Sara Wolf of Chabad of Bedford, NY, wrote, "The beautifully written songs and lyrics CKids created for our last-day ceremony were wonderful. I was moved to tears!"