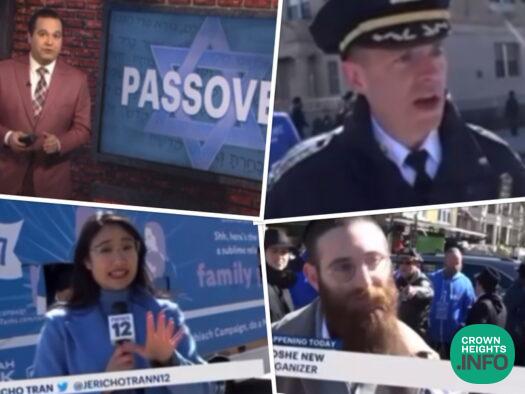 Brooklyn's Channel 12 Reports on Successful Mitzvah Tank Parade Honoring Rebbe's Birthday
Brooklyn's Channel 12 reported on the Mitzvah Tank Parade, an annual tradition that has been held for the past 20 years. The parade, which took place on March 30th, 2023, was held in honor of the upcoming Passover holiday and the birthday of the Rebbe.
As the mitzvah tanks made their way down Eastern Parkway, community members cheered from the vans and on the sides of the street. The tanks, which are a symbol of goodness and kindness, aim to combat the negative forces in the world with positivity and love.
The parade also served as an early celebration of the Rebbe's 121st birthday, which officially falls on Sunday. The Jewish community plans to honor the holiday by distributing 10,000 matzahs to those in need.
While the parade was a joyous celebration, it also came at a time when the Anti-Defamation League has reported a 39% increase in anti-Semitic hate crimes in New York in 2022. As a result, the NYPD increased security for the parade and will continue to do so over the next few weeks.
The mitzvah tanks made their way across the Manhattan Bridge and ended at 34th Street-Herald Square, marking the end of another successful parade. The event brought together members of the Jewish community to celebrate their faith, spread kindness, and combat hate with love.