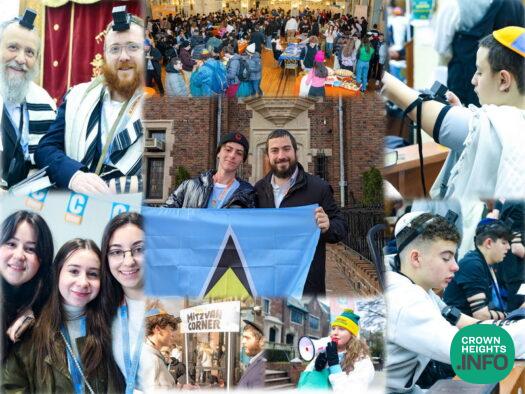 Gallery: Friday At The 15th Annual CTeen Shabbaton
Flags waving, megaphones blaring, the streets of Crown Heights are being rocked by thousands of CTeeners from all around the world.
Before the teens headed out to the big apple this morning, they had the oppurtunity to put on Tefillin and Daven in the Rebbe's Shul, followed by a delicious breakfast before they hit the subway to take on the big city.
For Elia, a 9th Grader from the quaint Caribbean island of St Lucia, the Shabbaton is nothing like he's ever experienced. "There are a lot more people here than I thought there would be," He said. "But there's great energy here, it's awesome. It feels like a family, not just like any trip but like a family like we are all brothers.
Photos by Itzik Roitman