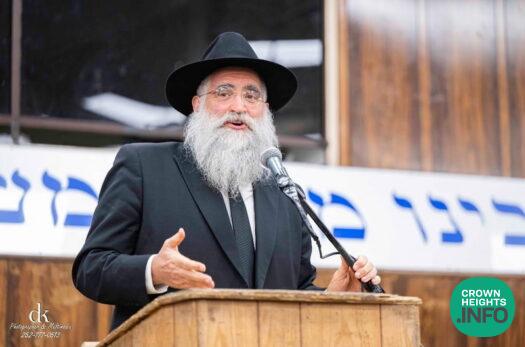 Southwest Florida Shliach Farbrengs For Yud Shvat in 770
Bochurim and Anash in 770 this Yud Shvat farbrenged with guest Speaker Rabbi Yitzchok Minkowicz of Chabad of Southwest Florida, where they learned a Maamar and heard inspirational stories.
Rabbi Yitzchok Minkowicz gave a overview of the Classic Mamar of the Rebbe Basi Ligani of 5723 that thousands of Chasidim have been learning for the last month. The main theme of the Mamar is based on what it says in the Zohar that The Infinite light of Hashem exists in the Darkest and most challenging parts of exile, yet we have the power to access the infinite light to live a great life.
Rabbi Minkowicz shared a powerful and inspiring story of a Bal Teshuva that upon realizing the they are Children of G-D thereby access to the infinite light they were able to transform their lives and experience true peace and happiness.