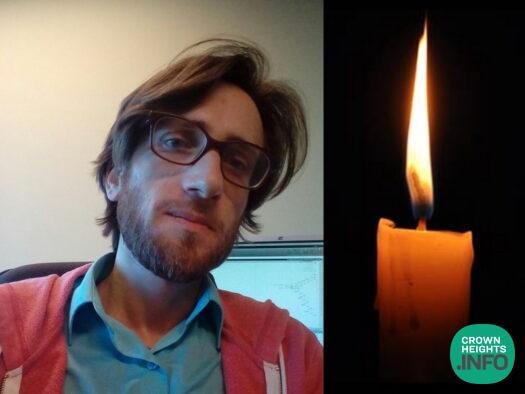 BDE: Levi Keller, 37, OBM
With great sadness we report the untimely passing of Levi Keller OBM, a Crown Heights native and member of a large Lubavitch family. He passed away on Shabbos, the 6th of Shvat, 5783.
He was 37 years old.
Levi was a highly educated individual, completing his doctorate in physics while living in Germany, and is cited in multiple scientific papers.
He is survived by his mother Mrs. Sterna Sara Keller (Crown Heights) and siblings; Mrs. Baila Krainer (Crown Heights), Rabbi Yossi Keller (Coral Springs, FL), Rabbi Ephraim Keller (Monsey, NY), Rabbi Avremel Keller (Crown Heights), Mrs. Mattie Hecht (Monsey, NY), Sholom Keller, and Aron Keller.
He was predeceased by his father, R' Yidel Keller OBM.
The Levaya will take place Sunday, passing by 770 at approximately 10:00am, and at the cemetery at approximately 11:00am.
Shiva information to be announced.
Boruch Dayan Hoemes