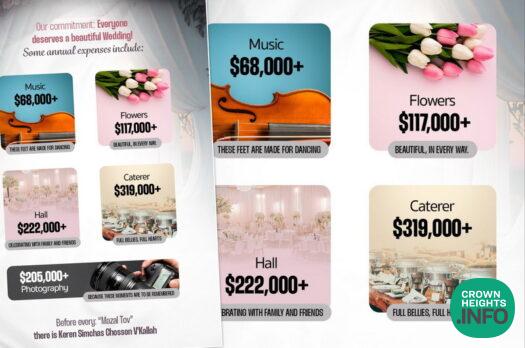 Everyone Has Benefited From KSCVK, Have You Donated Yet?
KSCVK by the numbers:
Music – $68,000+
Flowers – $117,000+
Hall – $222,000+
Caterer – $319,000+
Photography – $205,000+
Today, you have the chance to make a real difference, and bring so much joy to so many young brides and grooms on their special days, by helping to give them the wedding of their dreams!
Indeed, we are setting the foundation of a "Binyan Adei Ad", and we need your help!
Visit https://kscvkgivetoday.com/