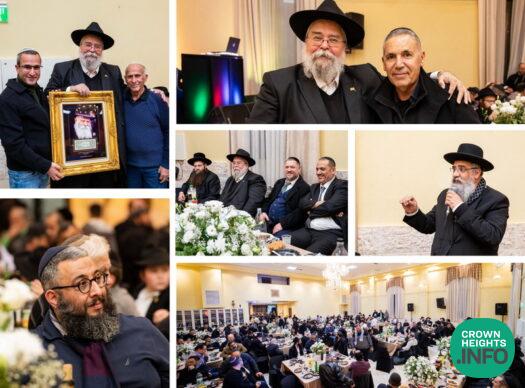 Gallery: Rabbi Abuchatzera Joins Chof Daled Teves Farbrengen in Beer Sheva
On Tuesday the 24th of Tevet, a Farbrengen was held in the city of Be'er Sheva, celebrating the Hiloula of the Alter Rebbe, the founder of Chabad Chasidus, in the magnificent 'Shabazi' halls. Hundreds of residents of the city came to the Yeshiva Tomchei Tamimim Chabad of Be'er Sheva headed by Rabbi Yeremiahu Kalifa.
The event was graced by the presence of the city's dignitaries, headed by the Rabbi Pinchas Abuchatzira Shlita, who spoke and praised Chabad Chassidism and their work across the world, especially in the city of Be'er Sheva which has the honor of having a Chabad Yeshiva.
Photos by Mendy Korant