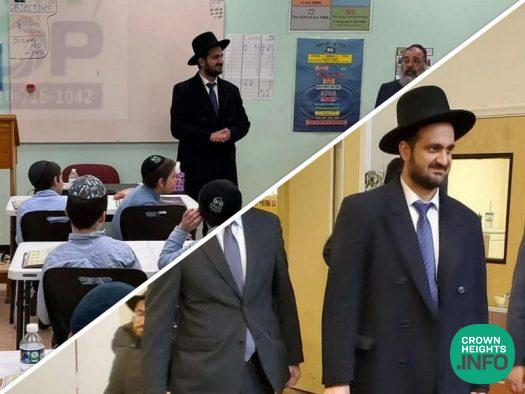 Chief Rabbi of Iran Visits Baltimore, Tours Chabad Cheder
by CrownHeights.info
Chief Rabbi of Iran, Rabbi Yehuda Gerami, made a visit to the Cheder Chabad of Baltimore, Maryland Monday, touring the grounds and meeting the students.
Gerami, the sole Rabbi of Iran, is on a tour of Jewish communities in the United States following the International Kinus Hashluchim, where was personally invited as an honored guest.
He has since visited the Ohel, the New Haven Chabad Yeshiva, Lakewood, and now Baltimore.
Photos Courtesy of Baltimore Scoop