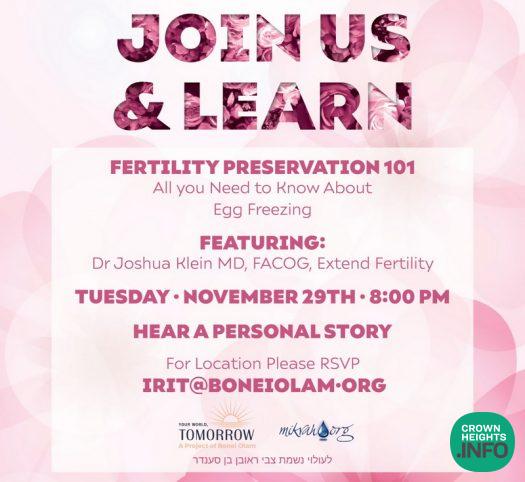 Mikvah.org: Fertility Preservation 101
Do you have a daughter, a niece, or a cousin or do you know any other older single girls who were not yet blessed with a shidduch?
A very important aspect on their mind is fertility, which unfortunately, does have an expiration date, placing pressure on the process of finding the bashert.
Together with Bonei Olam, Mikvah.org is offering an opportunity to hear the options for preserving female fertility with Dr. Joshua Klein MD FACOG, Extend Fertility.
Please note, this is not a halachic session, nor individual medical advice, please join us in person for information and awareness.
Tuesday November 29 8:00 PM.
For location please RSVP irit@boneiolam.org