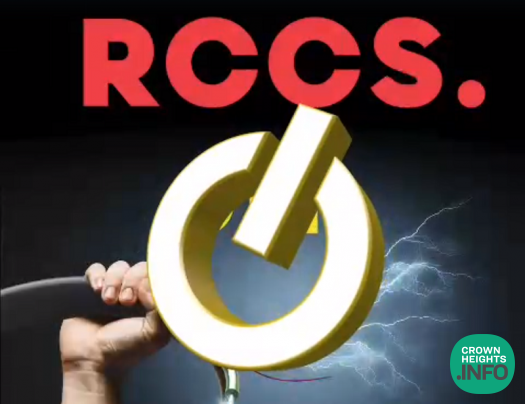 A Letter From Rabbi Moshe Klein For RCCS
Dear Chabad Community,
With the help of Hashem, Rofeh Cholim Cancer Society (RCCS) is launching a 36-hour campaign to raise over $2,000,000. In just the past 12 months, RCCS has been assisting 81 patients in our very own Crown Heights community, requiring a budget of over $400,000. In addition, many Shluchim and their communities worldwide are benefiting from the lifesaving work of RCCS. Please join me in showing your generous support to this vital organization and all they do for our community.
What is RCCS?
For over 26 years, RCCS has been dedicated to helping cancer patients and their families receive the best medical care to help them recover from their dreaded illness. RCCS currently oversees the care of more than 3,600 cancer patients worldwide.
When a patient receives a cancer diagnosis, mere days spent waiting can be the difference between life and death. The worst thing is not having immediate access to the best care and doctors because they lack the guidance, or because they cannot afford access to the proper care.
Enter RCCS. RCCS acts as a liaison and advocate for the patient, helping to guide them through the confounding maze of physicians, hospitals, and treatments. They also pay insurance premiums for those that cannot afford to pay.
But it's more than that: This organization, with its unparalleled connections to the top specialists in the country, procures appointments to the top doctors in the field.
RCCS ensures that each patient receives the maximum services the organization can provide through its team of care managers. The care manager of each case creates a deep kesher with the family they are assigned to, thereby gaining an understanding of the needs of the patient and their families.
I have been volunteering for RCCS for many years on their applications committee, reviewing cases from the Chabad community all over the world. I have seen firsthand the unbelievable work that they are involved in daily. Over the years, I have been involved with hundreds of cancer patients here in Crown Heights as well as with Shluchim and their communities worldwide. We deal with each case, we provide advocacy, we provide financial backing, we provide emotional support from the very first vital days and all along the journey, no matter what. We make sure the members of our community are not dealing with this dreadful machalah alone.
Boruch Hashem I have been witness to many Nissim working with this organization. I want to share with you a story of how RCCS helped a Chabad patient. I was personally involved in the case.
I received a call from a Shliach out west about one of their community members originally from Europe. The community member was battling a life-threatening cancer and the doctors told him and his family that he only had several days to live.
I immediately called the RCCS medical team for help. The staff got to work to find the right doctor and hospital to treat this patient. After much research, it was determined that a specific doctor in a different state would be able to perform the surgery needed to save this patient's life.
As everyone in the neighborhood was wearing their Kitels and Talaisim starting Kol Nidre, R' Zisha Lowy of RCCS was home on the phone arranging for a helicopter to transport this patient to the hospital in time for a lifesaving surgery.
B"H the patient made it in time for surgery which was scheduled for Yom Kippur morning. With Hashem's help the surgery was successful, and the patient is Boruch Hashem recovering.
Cancer is a terrible, terrifying, and life-changing disease. RCCS makes sure that our community can fight it.
Now RCCS needs you, so that they can continue their lifesaving services in our community.
Rabbi Moshe Klein
RCCS Crown Heights Liaison