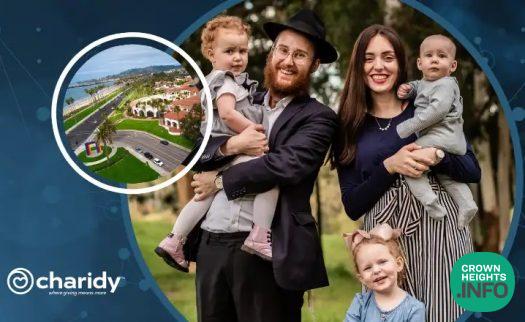 New Shluchim Launch Shlichus in Montecito, California
by CrownHeights.info
Rabbi Chaim and Mushkie Loschak together with their three children will be embarking on their Shlichus to Montecito, California, a heavily Jewish enclave south of S. Barbara.
The picturesque town, considered small and affluent, is home to many Yidden, but there is currently no Jewish community center in the city.
"We are privileged to have the opportunity to change that," the Loschaks wrote. "Chabad of Montecito will be an authentic, warm and inviting space for Yidden to deepen their knowledge, engage in Jewish life on a daily basis, and simply feel at home. Through Shabbos dinners, holiday events, educational classes and one on one encounters, we will bez"H implement the Rebbe's vision of reaching every Jew."
Still $100,000 short from covering the opening expenses of the new center, the Loschak's have launched a campaign to raise the funds.