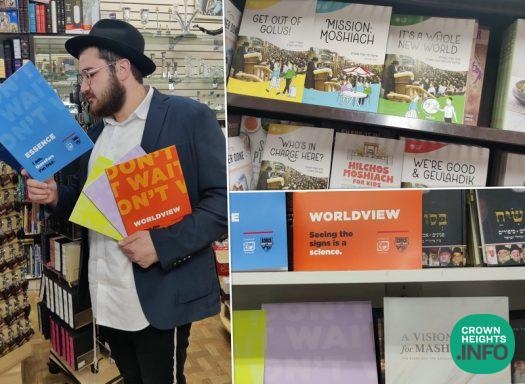 Moshiach Learning Now Available In Crown Heights Stores
The popular TutAltz Moshiach curricula studied and enjoyed in schools and communities around the world are now available in local Seforim and Judaica stores. The Moshiach-focused curriculums look to present its many components and ideas in an engaging and fun format, making them as accessible and relatable as possible.
The plethora of curricula and programs cater to children and adults of all ages. Varying departments focus on programs for women, men, Shluchim, and children. Many high schools and Yeshivos have also adopted Tut Altz into their lesson plans. More than 12,000 individuals in over 140 communities have participated in classes, learning groups, and Chavrusah sessions based on the Tut Altz lessons.
After outstanding success and tremendous feedback from Shluchim, Rabbonim, and teachers, Tut Altz materials are now available for purchase online in stores around the country. At cost-friendly prices, the curricula are currently available in English and Hebrew, with other languages soon to come. Now available in local Crown Heights Seforim shops and Judaica stores, they will soon be seen in stores around the country.
Tut Altz, a branch of the Moshiach Office at Merkos 302, develops multifaceted programs focused on inspiring and educating Chassidim about the core purpose of our unique generation. To learn more, visit TutAltz.com