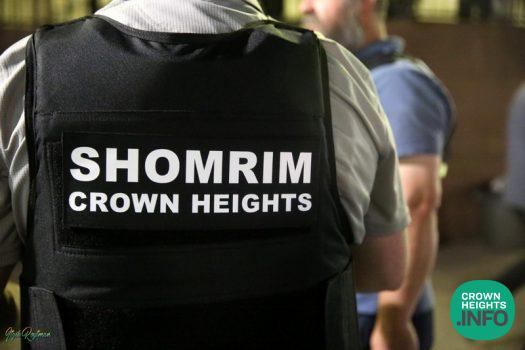 Chabad Among Maryland Security Grant Recipients
by CrownHeights.info
Five Chabad institutions were among over sixty recipients of a security grant provided by the Montgomery County Government this week.
The announcement was made Thursday by Montgomery County Executive Marc Elrich, who named 61 recipients totaling $700,000.
"Coming on the heels of the terrifying hostage-taking at a synagogue in Texas, recent vandalism at a mosque here in our community, and acts of violence against Asian-Americans across the country, these nonprofit security grants are further affirmation of Montgomery County's unwavering support for our neighbors of every religion, race and ethnicity, and for those organizations who serve them," said County Executive Elrich. "These grants demonstrate our steadfast commitment to protect basic human rights. Sadly, hatred, stirred further by dangerous rhetoric and conspiracy theories, continues to engender threats and acts of violence. These grants will provide nonprofit and faith organizations with additional resources to enhance the security of their facilities and the safety of our residents and neighbors."
In May 2021, the Montgomery County Council approved $700,000 to be available in the Fiscal Year 2022 budget to be used for nonprofit organizations and facilities which have experienced, or are at high risk of experiencing, hate crimes.
The Chabad institutions who were awarded grants included Chabad Lubavitch of Upper Montgomery County – $8,000.00, Chabad of Bethesda – $13,600.00, Chabad of Potomac Village – $13,600.00, Chabad of Silver Spring – $6,800.00, and Chabad Shul of Potomac – $13,600.00.
These grants were made available to augment funds for security personnel or other security planning and training measures for nonprofit organizations located in Montgomery County, MD.