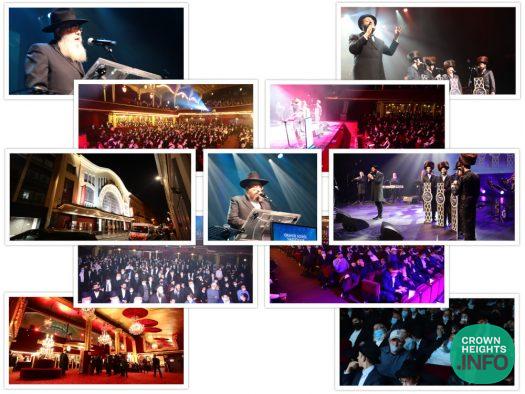 Paris Asifa Marks Yud Tes Kislev
More than 2,000 members of Paris Anash, Shluchim and community members gathered at an annual asifa to mark Yud Tes Kislev.
The evening was celebrated with singer Shmil accompanied by the "Zimro" Orchestra from Antwerp, Belgium.
The guest of honor was the Shliach Rabbi Michael Dahan, who spoke about the work of his father – the Shochat Rabbi Shimon Dahan – in the early days of the Paris Jewish community.
During the evening, a special video about the Rebbe's 120 years was screened, with its professional quality creating an excitement among the attendees..
The evening was marked by congratulations from the Chief Shlichim Rabbi Menachem Mendel Azimav.
photos by Morde'hai Lubecki