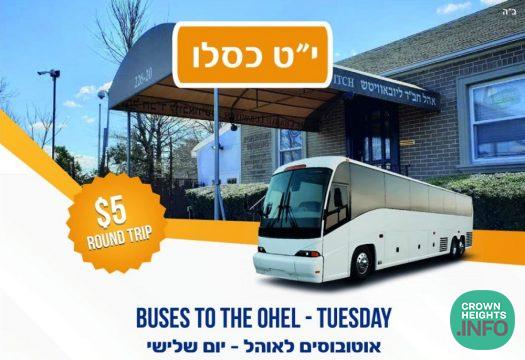 Buses To And From The Ohel Available On Yud Tes Kislev
by CrownHeights.info
In honor of Yud Tes Kislev, special buses will be making round trips to and from the Ohel throughout Tuesday, the day of Yud Tes Kislev.
Schedule:
From Crown Heights:
7:00am – 8:00pm on the hour from President Street and Kingston Ave
From The Ohel:
9:00am-10pm on the hour
The round trip cost for using the bus is $5.
The buses are available to Men, Women, and Children.